Two researchers from New Zealand have successfully restored the first recording of computer-generated music, which was created on a giant machine built by Alan Turing.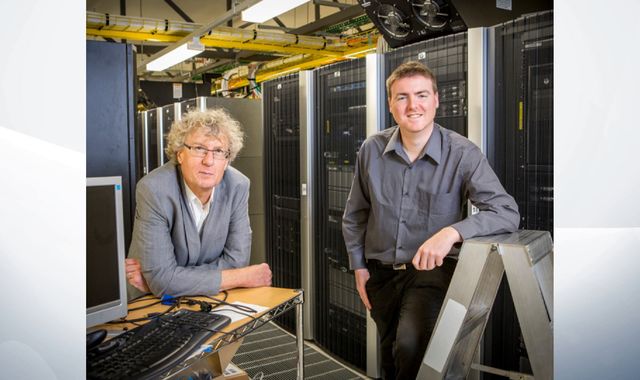 The huge computer, which filled most of the floor at a laboratory in Manchester, is said to have paved the way for modern electronica and synthesisers.
God Save The King, as the national anthem was back then, was the first melody to be played – followed by Baa Baa Black Sheep and the Glenn Miller song In The Mood. 
Giggling can be heard as a few glitches interrupt the beginning of the recording, and as one of the musical numbers comes to an abrupt halt, someone says: "The machine's obviously not in the mood."
The University of Canterbury's Jack Copeland and composer Jason Long took on the task of restoring the recording because the audio on the 12-inch acetate disc was badly distorted.
They said: "The frequencies in the recording were not accurate. The recording gave at best only a rough impression of how the computer sounded."
Mr Copeland and Mr Long tweaked the speed of the audio and filtered out extraneous noise to bring out the "true sound" of Turing's computer – and said it was a "beautiful moment" when they listened to the remastered recording for the first time.
Turing, a renowned computer scientist, philosopher and cryptologist, was best known for playing a crucial role in breaking the Nazis' Enigma Code.
However, the pair said: "Alan Turing's pioneering work in the late 1940s on transforming the computer into a musical instrument has been largely overlooked."
Turing killed himself in 1954, aged 41, after he was prosecuted for homosexuality and forced to undergo chemical castration. He was pardoned by the Queen three years ago.
(c) Sky News 2016